Federal Flagship Programs: Case Studies of Federal Involvement in Tools for Open Science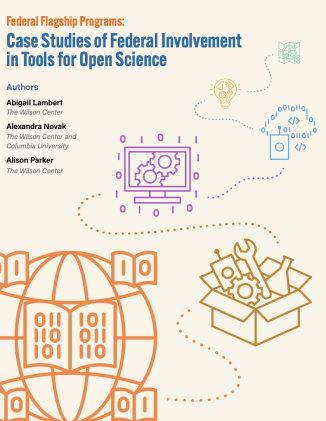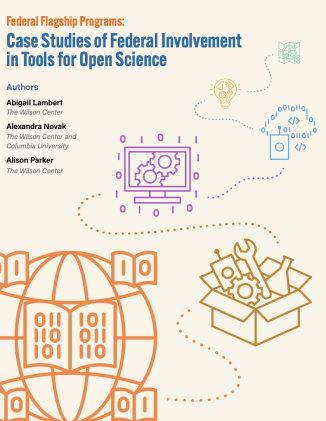 The movement to make science more open is growing in the United States and across the globe. As open science becomes more widely adopted, the use of tools for open science is growing as well. Low-cost and open tools can advance open science goals by lowering costs or opening up the processes of science to be more collaborative and participatory, and are used to advance progress across a range of scientific fields. 
The federal government plays a role in supporting tools for open science and uses open science to meet agency and administration missions and goals, from contributing to the development of scientific tools, to making data and research openly available, to developing programs and funding opportunities.
In order to better understand how the U.S. federal government can support and benefit from open science, this publication examines government involvement in 13 examples of tools, projects, and programs. By looking at these examples, the authors analyze how federal practitioners engage in initiatives supporting more accessible and open tools and for more open science–under what conditions and toward what results. The report also describes the physical, technical, and social infrastructure needed for the U.S. federal government to more fully embrace tools for open science
---
Science and Technology Innovation Program
The Science and Technology Innovation Program (STIP) serves as the bridge between technologists, policymakers, industry, and global stakeholders. Read more