US Strategic Interest in Deterring Aggression Against Taiwan Is Paramount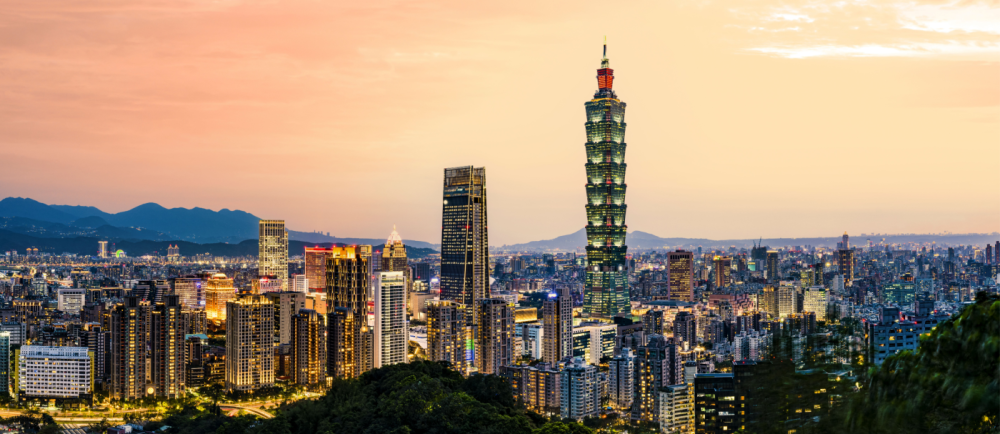 The most dangerous risk we face is tension between the world's two largest economies with the two most powerful militaries and ample friction points. The trigger point most likely to move the Sino-American relationship from beyond today's competition to potential conflict tomorrow is aggression against Taiwan. While most Americans have not seriously thought about the importance of Taiwan or concluded whether America should come to its defense if attacked, the fact is that allowing the Chinese Communist Party (CCP) to gain control of Taiwan by force would be a severe blow across many dimensions.
Economics. As the producer of 60% of the world's semiconductors, including 90% of the most advanced chips, the economic hit from any disruption in Taiwan would be a severe global recession and an upheaval of supply chains. It would make the COVID-19 chip shortage would seem like a minor inconvenience. 
Technology. Even with significant US efforts to onshore semiconductor fabrication, Taiwan will dominate in the most advanced chips. Huawei's new smartphone raised concern that China is able to advance chip technology despite US curbs on exports. Taiwanese chip talent aligned with the CCP could tip the race for technology leadership in their direction. 
Military. Taiwan is a central link in the first island chain that extends from Japan through Taiwan and the Philippines into the South China Sea. The CCP controlling Taiwan and surrounding it with underwater surveillance devices, drones, submarines, and air defense units would significantly enhance its ability to project military power globally. It would also cripple the ability of the US to defend its allies in the region. Fully appreciating this fact requires a second look at a map of East Asia. 
Geopolitical. Failing to defend Taiwan could result in the US losing its allies as they came to terms with the CCP as the dominant regional power. The US would face significantly reduced economic prospects as China tightened control over the world's most economically consequential region. Facing a stronger and emboldened CCP, a more isolated America would face heightened security risks. Every American would face profoundly negative consequences for generations to come. 
Democracy/Human Rights. Taiwan coming under authoritarian rule would also be a blow to democracy and human rights. Failing to successfully defend a prosperous, robust democracy that has long been closely aligned with the US could sound the death knell for America's credibility as a trusted ally. 
Taiwan is not Vietnam, Afghanistan, or Iraq. The US strategic interest in deterring aggression against Taiwan is exponentially greater than any of these countries. CCP control of Taiwan would erode US global power to a level last seen in the early 1900s. The US has the same interest in defending democracy and human rights in Ukraine. Failure to achieve a credible outcome in Ukraine would also seriously undermine American geopolitical credibility and embolden CCP action against Taiwan. Yet a setback in Ukraine would not have the seismic economic, technological or military consequences caused by failure to deter conflict against Taiwan.
Comprehensively viewed, America's national interest in deterring aggression in Taiwan is paramount. 
About the Author
Mark Kennedy
Director, Wahba Institute for Strategic Competition
Hon. Mark Kennedy (US Congress, 2001-07 MN), Director of the Wilson Center's Wahba Institute for Strategic Competition, also serves as an appointed Civic Leader supporting the Secretary of the Air Force and as President Emeritus of the University of Colorado. Kennedy is dedicated to strengthening America's alliances, and the technology, trade, infrastructure, and energy foundations of its economic and global leadership. Mark applies experiences as a first-generation college graduate, corporate executive, presidentially appointed member of the Advisory Committee for Trade Policy and Negotiations, founder of the Economic Club of Minnesota and author of an Ivy League published book. He has engaged wide cross-sections of society in over 45 countries, including refugee camps, war zones, 50 military bases and three aircraft carriers at sea.
Read More
---
Wahba Institute for Strategic Competition
The Wahba Institute for Strategic Competition works to shape conversations and inspire meaningful action to strengthen technology, trade, infrastructure, and energy as part of American economic and global leadership that benefits the nation and the world. Read more