Rethinking Data Quality: Considerations for Low-Cost (and Open Source) Science Tools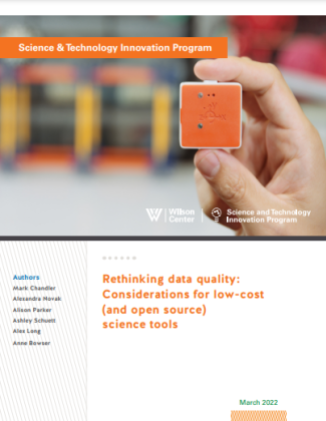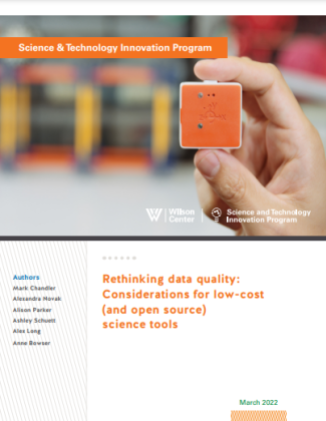 Low-cost tools, including open source hardware, are changing how research is done and by whom. With broadened participation, factors such as the amount, type, and frequency at which data is being collected are changing. This shift can pose challenges to interpreting the quality—and ultimately credibility—of low-cost tools and their data. 
The concept of "fitness for use" can be defined as "the degree to which a dataset is suitable for a particular application or purpose, encompassing factors such as data quality, scale, interoperability, cost, and data format" (Holdren, 2015). The traditional way to assess data quality includes validity, completeness, consistency, and accuracy among others.  In the context of low-cost tools, we aim to outline challenges and potential solutions related to data quality and fitness for use by analyzing thetools themselves, as well as their digital environment, their regulatory context, and social context. Building a deeper understanding of how intentionally adopting a fitness for use perspective will facilitate not only greater uptake of low-cost tools but potentially more equitable access to science.
---
Science and Technology Innovation Program
The Science and Technology Innovation Program (STIP) serves as the bridge between technologists, policymakers, industry, and global stakeholders. Read more