The EU's Digital Services Act Confronts Silicon Valley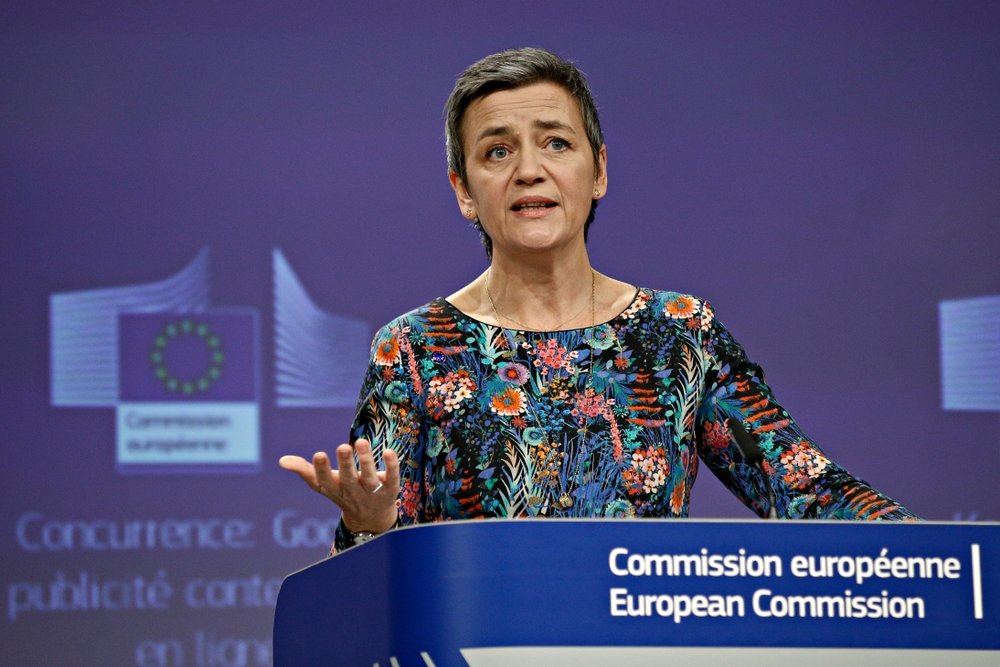 The European Union is the world's greatest regulatory superpower. As a strong administrative body governing the world's second largest commercial market, the EU sets the standard for regulations on many critical industries. This is especially true for digital technology, where the EU has become the standard-bearer for global tech regulation. 2022 proved to be a crucial year in relations between Brussels and Silicon Valley. With consequential new legislation and a promise to intervene in Elon Musk's Twitter reforms, the EU will play an even greater role in global tech governance in 2023. Tech firms should devote more resources to EU relations to avoid policy pitfalls and promote representation in the legislative process. In addition, the US should consider a more interventionist tech strategy to represent American interests in an industry that is increasingly regulated by the EU.
The EU's Digital Services Act (DSA) entered into force on November 16, 2022. It promises to be a landmark in the history of online platform moderation. The DSA regulates "intermediary services," such as social media, online marketplaces, and search engines. It includes provisions aimed at preventing targeted advertising practices that profile minority groups, minimizing illegal content and hate speech on the internet, and protecting minors from harmful content online. The DSA is designed "asymmetrically," meaning that larger intermediary platforms with wider societal influence will be subject to stricter regulations. The DSA was promulgated along with the Digital Markets Act (DMA), a complementary law that aims to promote competition by preventing Big Tech companies from abusing their market share. A far-reaching legislative package, the DSA and DMA will define the global digital marketplace for years to come.
This legislation entered into force at a crucial moment in the history of Big Tech. Elon Musk's takeover of Twitter has underscored critical questions about the complicated relationship between free speech and internet safety. Musk has promised to make Twitter a "common digital town square" where users have absolute freedom of expression and content is hardly moderated. However, EU leaders have been quick to point out that Musk's reforms will be limited; Twitter will still have to abide by EU law. Margrethe Vestager, a former Danish politician who is often considered the EU's top regulator, has maintained that Musk should be wary of the EU's regulatory arm. Vestager even threatened that disregarding EU law would "come to haunt" Twitter. This threat is especially relevant since the DSA has come into effect; if found to have violated the DSA, companies can be fined up to 6% of their annual worldwide revenues. In 2021, this would amount to around $300 million for Twitter. Violating EU law has consequences.
The DSA is the latest iteration of the EU's longstanding scheme to set the rules of the global digital economy. Most significantly, 2016's General Data Protection Regulation (GDPR) enshrined privacy rights on the internet. The legislation obligates tech firms to be transparent with their data usage practices and gives consumers more control over their personal data. The story of the GDPR exemplifies a phenomenon called the Brussels Effect: the EU's market size and appetite for strict regulation allow it to act as a standard setter for international regulations. Essentially, the GDPR put strict controls on tech firms' use of consumer data, and although it only has jurisdiction over the data of EU residents, it is applicable no matter where the firm is located. As the second largest consumer market in the world, very few firms can afford to skip the EU when marketing their product. Instead of making the costly decision to create two separate business models, firms tend to conform to the most stringent regulations – typically those of the EU. To avoid harsh penalties in European courts, Big Tech firms had to conform to EU law. The GDPR had an extensive Brussels Effect; tech firms worldwide adapted their privacy policies to conform to the law.
Tech firms and policymakers should expect the DSA to have a similar Brussels Effect. Although the legislation only governs users within the EU, firms like Twitter and Meta will have to abide by the law's content moderation standards to avoid harsh fines. Tech moguls like Musk, who preach the virtues of limitless online expression, should be mindful that this policy may be legally untenable in the near future. Musk has already expressed his willingness to abide by EU law– he should match his promises with concrete reforms to Twitter's content moderation and advertising policies.
The EU may seem antagonistic to Silicon Valley, but in reality the bloc has often attempted to strengthen cooperation with the American tech industry. This has included promises to invest in new digital technologies, and most recently, the establishment of a formal diplomatic mission, informally dubbed the "Big Tech embassy" in San Francisco to allow EU policymakers to work with tech leaders in their home territory. Big Tech firms should match the EU's enthusiasm with more EU outreach, expertise, and willingness to cooperate. The EU has identified a lack of governance in the international technology sphere, and has simply stepped in to fill this vacuum. In the process, they are imprinting the digital world with their vision of a fairer, safer, and more democratic internet – one that protects privacy rights, staves off disinformation, and promotes a competitive market. But tech policy does not have to be dominated by the EU; the US should instate a stricter slate of legislation to govern Big Tech. Despite significant bipartisan support, such legislation – most notably the American Innovation and Choice Online Act – has stalled in Congress. The United States should reconsider this legislation, both to reign in Big Tech and to reestablish control over its own technology industry. The EU should not be the world's sole tech regulator; if Brussels, Washington, and Silicon Valley work together to govern the internet, consumers worldwide would benefit.
About the Author
---
Global Europe Program
The Global Europe Program addresses vital issues affecting the European continent, US-European relations, and Europe's ties with the rest of the world. We investigate European approaches to critical global issues: digital transformation, climate, migration, global governance. We also examine Europe's relations with Russia and Eurasia, China and the Indo-Pacific, the Middle East and Africa. Our program activities cover a wide range of topics, from the role of NATO, the European Union and the OSCE to European energy security, trade disputes, challenges to democracy, and counter-terrorism. The Global Europe Program's staff, scholars-in-residence, and Global Fellows participate in seminars, policy study groups, and international conferences to provide analytical recommendations to policy makers and the media. Read more