Eagles Over The Baltics | A Conversation with Title VIII Summer Research Scholar Andrew Huebner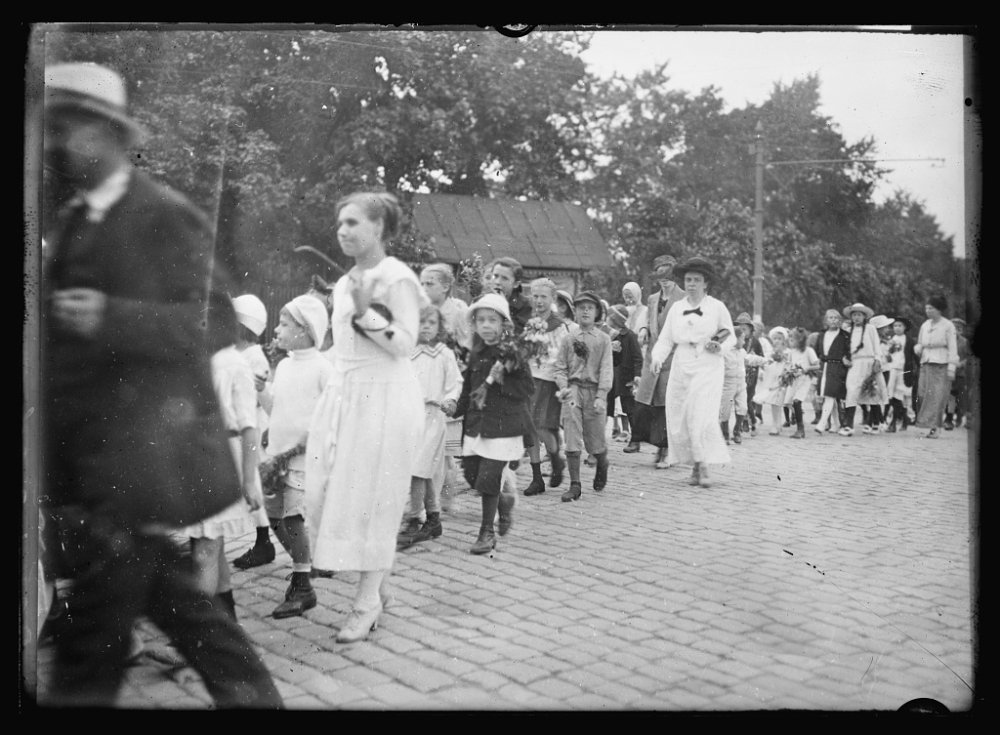 Q: Describe your background and what brought you to the Wilson Center.
Born and raised in small-town Texas, I grabbed onto history as a young kid through books. I would read about adventurers and military history. It seemed only natural that I pursue history as one of my ambitions in life. I have been fortunate to not only have support from my family but to be mentored by an array of talented scholars at both Texas A&M University and the University of North Texas. My doctoral dissertation on American humanitarianism and Eastern Europe has been a huge journey for me, one bringing me to unexpected places such as a 2022-2023 Boren Fellowship to Latvia. It was on a cold, wintery day in my Riga apartment when I stumbled upon the Kennan Institute and the Wilson Center. I was instantly impressed with the quality of the Wilson Center events, videos, and guest lectures. The intellectual community at the Wilson Center and the nearby National Archives were major draws for me to pursue my work over the summer in Washington D.C.
Q: What project are you working on at the Center?
My project is rooted in my doctoral dissertation, which is focused on post-First World War American relief operations in the Baltic states during a period called the Baltic Wars for Independence (1918-1920). At the time, Estonia, Latvia, and Lithuania were each fighting for their national survival against various invading forces, in particular the Bolshevik Red Army and later the German Freikorps. In Paris, the Entente Powers received grim reports and desperate appeals from the Baltic representatives for economic and military support, all while they proceeded with restructuring the world in the Paris Peace Conference. The United States, rather than sending direct military support like its Entente partner Great Britain, instead sent a small task force of army and navy officers to coordinate with anti-Bolshevik forces and, most importantly, provide humanitarian food relief to the region. 
Specifically, I am most interested in the relief programs administered under the American Relief Administration (ARA) who, at the time, were operating in over a dozen countries across Europe under Herbert Hoover. Hoover's ARA officially upheld a non-partisan role in its child-feeding operations, making them both key eyewitnesses to the events and at the same time active participants in pivotal crises. The ARA Baltic Mission is largely forgotten in scholarship, but in my dissertation, I seek to highlight how the mission successfully operated in a contentious region surrounded by neighboring powers who were disinterested in the self-determination rights of the Baltic populations. Most of all, I argue American food relief played a crucial role in stabilizing and building the national foundations of Estonia, Latvia, and Lithuania.  
Q: How did you become interested in your current research topic?
Like much of my work, I came across it by happenstance as I was working on another project. Prior to graduate school I had no real connection to the Baltic states and my focus was on American relief efforts in the 1921 Russian famine. However, as I was working on my Master's thesis, I noticed a trend among relief workers who, prior to the Russian mission, had served previously in the Baltic states. I was struck by how vastly different the ARA Baltic relief mission was compared to other Eastern European relief missions as it dealt with problems and scenarios resembling more recent humanitarian missions. By the beginning of my doctoral program, I found the ARA Baltic relief mission irresistible as a research topic. It continually challenges me and has brought me to a different understanding of how this forgotten relief mission changed not only borders, but also power dynamics in Eastern Europe. I also find several concepts of the era interesting to study, particularly the political and social influence of American food relief in a region devastated by years of warfare and brutal occupation.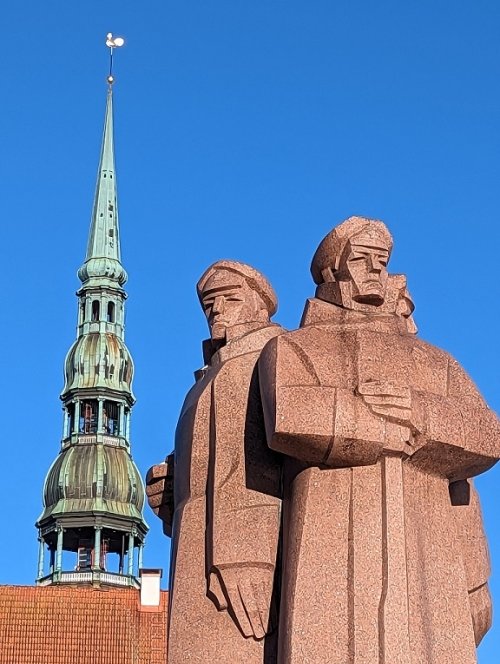 Q: Why do you believe that your research matters to a wider audience?
From the very beginning of my research into American humanitarianism and the Baltic states, I had an unshakable belief it had a story that had a lot of relevance to people today. I personally believe in creating academic research that reaches out to people beyond university hallways. First and foremost, it is a case study with layers of issues and dilemmas from which policymakers can extract key lessons, such as negotiating with fledging, unstable governments. The ARA Baltic Mission reflects both wise and poor decision-making by the United States, decisions that had long-reaching consequences. Also, it is rare that experts know much about the Baltic states. This is because despite the Baltic states being some of the most ardent supporters of NATO and the EU, they are often overshadowed by other NATO allies. Baltic scholars struggle to connect to the wider world and my visits with them proved they have much to say about current affairs. Finally, I simply never find myself bored by my work, and experts on post-World War I social, cultural, and political scholarship from all around have proven to me that this research has wide appeal. From moments of triumph to echoes of tragedy, the ARA Baltic Mission is dramatic yet insightful.
Q: What is the most challenging aspect of your research?
As close neighbors to Russia, the Baltic states were quickly caught up in the whirlwind of dizzying events amid revolution, state collapse, and civil wars. Much of what we know about what occurred in the Baltic states at this period is scattered or disconnected, making it crucial to piece together new historical perspectives and narratives. It is a lot of work trying to weave a strong narrative that balances both American and Baltic perspectives. It is why I also am thankful for the collaborative help I get from my colleagues across the world – everything helps create a better picture of how to make sense of divided, or contradictory information. 
Q: What do you hope the impact of your research will be?
Every time I mention my research to fellow scholars, I often get statements about how the period is "confusing" and "hard to follow." These are not wrong assessments of the era and Baltic scholars will be the first to agree. I, myself, see this as a challenge and I hope my research will be instrumental in demystifying the birth of these nation-states through the eyes of a non-European outsider.
It is my sincere hope that my work will bring attention to interdisciplinary historical work that transcends borders and thematic areas. In a time of massive data production, I believe historians have great opportunities to experiment with innovative approaches, to re-imagine the classical beliefs, and, at times, untangle confusing narratives. Practical history is especially important to me, something that I believe more scholars should strive for. If my work can help a wider audience better understand the Baltic states and how borderlands can affect the world, then I will be extremely happy. I also have a simple hope that I can act as a model or trailblazer for many of my colleagues who often underestimate their abilities as historians. After all, as Mark Twain once said, "History doesn't repeat itself, but it does often rhyme." 
The opinions expressed in this article are those solely of the author and do not reflect the views of the Kennan Institute.
About the Author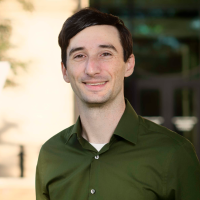 Andrew Huebner
Former Title VIII Summer Research Scholar;
Doctoral Candidate, Department of History, University of North Texas
Read More
---
Kennan Institute
The Kennan Institute is the premier U.S. center for advanced research on Russia and Eurasia and the oldest and largest regional program at the Woodrow Wilson International Center for Scholars. The Kennan Institute is committed to improving American understanding of Russia, Ukraine, Central Asia, the Caucasus, and the surrounding region though research and exchange. Read more